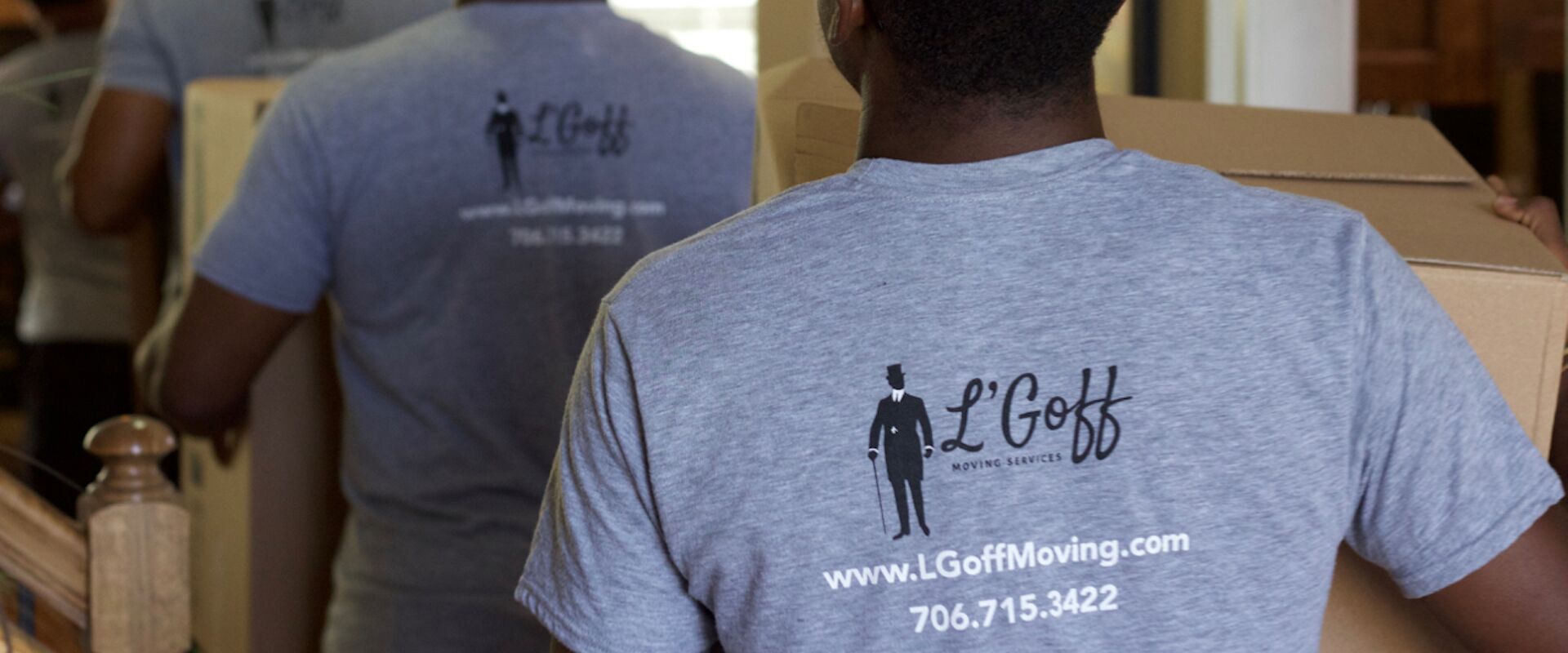 The Full Service Movers of Athens GA, L'Goff Moving.
L'Goff Moving is the one-stop destination for full service movers because L'Goff Moving will fulfill all of your moving needs.
Full Service Movers
L'Goff Moving was founded in 2015 by Kyle Goff, who realized after more than 10 years in the industry that something was missing: a moving company that offered a high end, concierge style approach to the moving process. Having moved with his family many times himself, Kyle knew all too well the horrors of the moving industry and just how bad of an experience moving can really be.
One of our central principles at L'Goff Moving is that in order to provide a world class moving experience to our clients, we must invest in our employees. That means that we take extra time to properly train all of our full service movers on all aspects of the moving process, from how to properly pack a box to ensure no damage to its contents to how to properly pack a truck as to ensure all of its contents arrive safely. We want you to know that the safety of your belongings is our top priority and so we act like it!
But we don't just want to get your belongings safely from one place to the other; we really want the moving process to be enjoyable for you. That's why we will be there with you throughout the whole moving process, step by step, looking to ease your mind at every turn.
Here at L'Goff Moving, we feel strongly that moving doesn't have to be painful. Our full service movers can even make it, dare we say it - enjoyable!